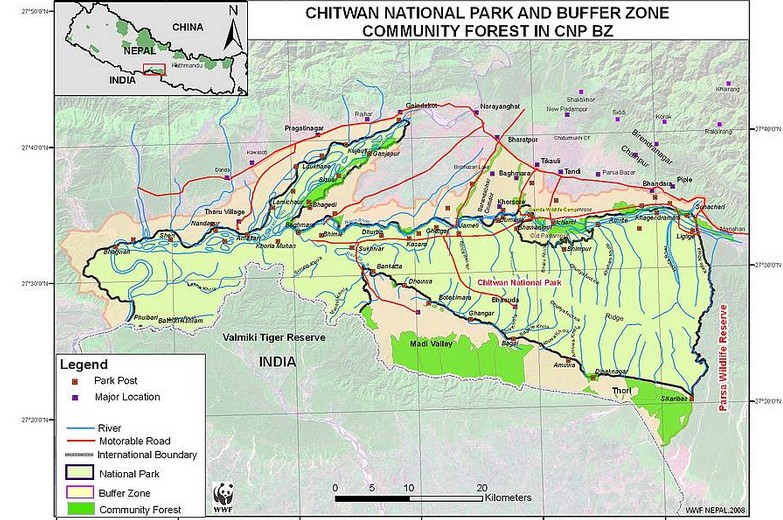 Located in the jungles of the Terai region, The game reserve of Chitwan park is one of the jewels of Nepal.
It is located 3 hours of Pokhara and Kathmandu 5 hours by land or 35 minutes by air
it is the ideal place to relax after a hike.
You can browse through the park in 2, 3 or 4 unforgettable days as you wish, on the back of elephant, jeep, canoe, on foot.
You will discover the Bengal Tiger, the prehistoric Rinhcéros unicorn, crocodiles, bears, leopards, deer and fallow deer … and nearly 50 species of mammals; but also more than 400 species of birds that inhabit the park.